Affordable Data Backup: CrashPlan for Small Business
I've been using CrashPlan since 2011.  I was exploring options to back up data to my own "cloud" environment and, at the time, Crashplan software was designed to share encrypted backup sets among friend computers.
Since then, the service has changed to remove that feature and now offers unlimited data backup to the cloud for $10 per month per computer.  The company's website states that there are no contracts for this small business offering: you can cancel service at any time.
This solution would be a good choice if you are looking to back up a lot of data on a smaller number of computers.  (Compared to services that allow unlimited computers but is priced at the amount of cloud storage used.)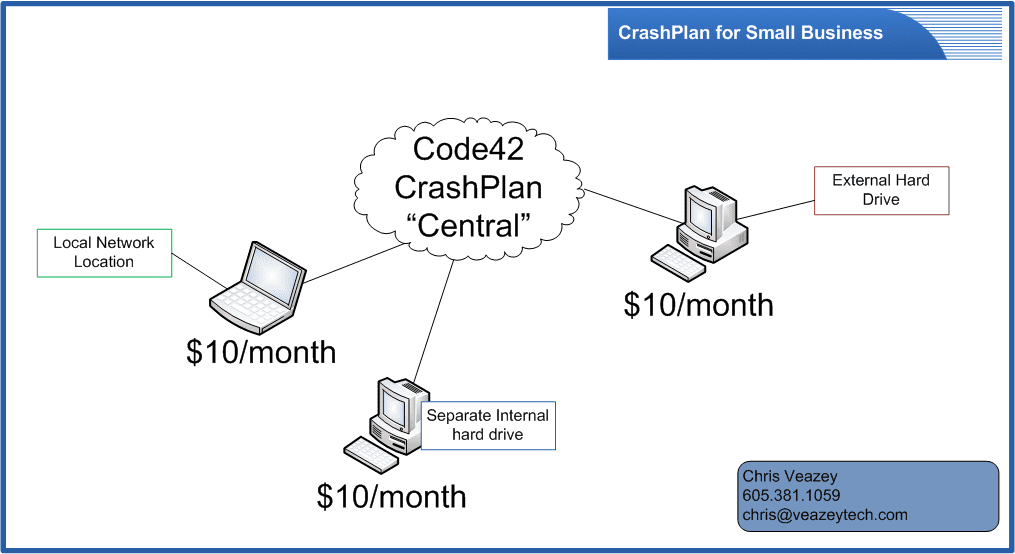 One of the downsides to having your backups in the cloud is that recovery time is limited to downloading your data from the Internet.  CrashPlan overcomes this by allowing you to also save your backup sets to external hard drives, internal disks, or network locations (depending on how the software is installed.)  If you are looking to recover data that was also backed up to a local device, restoration from the local device is a LOT faster than from the cloud.
Issues:
On some computers I've found that the CrashPlan service doesn't start after a computer is rebooted.  Going to the computer's services window and starting that program fixes the issue.
As far as I know, CrashPlan for Small Business does not offer a data "seeding" service where you would take a snapshot of all the data you want to back up and ship it to the company to pre-load your data in the cloud.